About the Service
Set-Point WebControl is a configuration and monitoring solution for the full line of Red Lion/Sixnet IPm industrial controllers and wireless RTUs. Our software running on the controller synchronizes with the web server over an encrypted connection. Every change you make is transmitted to the device—programs, config files, or new items to monitor.
Connect to our website on your computer or mobile device to watch up-to-the-minute status. When you're away, the server can send email or text messages notifying you of adverse conditions. You can also download collected history or have reports sent by email. Learn more.
Give your process global reach.
With Set-Point WebControl, you can deploy a Red Lion/Sixnet cellular router or IPm controller on your network and configure it entirely from the Internet. Whether your control system fits in one box or covers a whole campus, Set-Point WebControl provides visibility for the items that matter to you.
Manage data collection on distant resources.
Put your control and monitoring solution on the road with Red Lion cellular routers and Set-Point WebControl. Cellular routers provide an excellent gateway to put your data on the web.
Solve a business problem.
We build solutions:
Tank inventory monitoring
Contact Us
To speak with a Set-Point WebControl specialist, please call us toll free 800-255-5212 or +1 503-255-2775 (outside the USA).
For pricing information, product demonstrations, training or technical support, please contact us by email at info@set-point.com.
We will route your request to the appropriate person.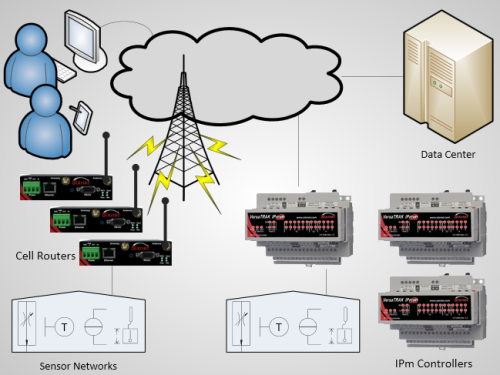 News
Recently we released a huge upgrade to our websites.
read more
Nov. 15, 2013 - Upgrade
Several important updates, plus interface improvements.
read more
The site was offline yesterday for a much-needed upgrade.
read more